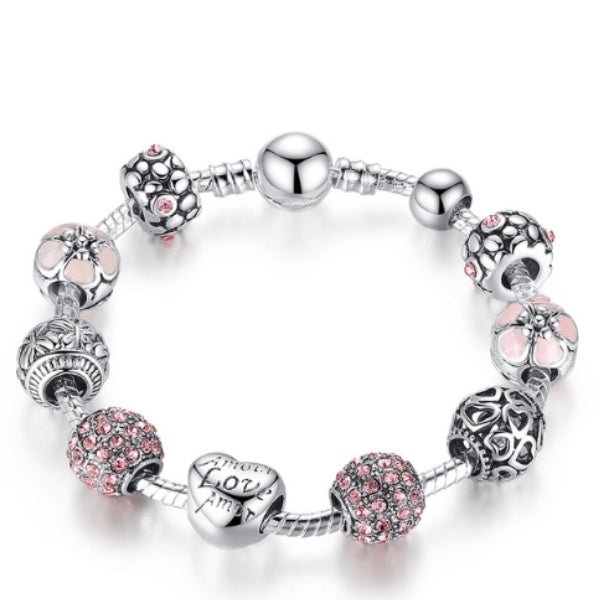 Main features
The perfect size:
The bracelet is 20 cm in length, perfect for most women's wrist sizes.
High-quality products:
The bracelet is made of a Glossy buckle belt + Glaze beads, Environmentally friendly material alloy, Lead-Free, Nickle-Free and Cadmium-Free, High polish finish, which can keep its color for a long time.
They don't need to use very expensive maintenance water, just to avoid an acid-base and moist environment.
Specific maintenance is as follows:



1. Jewelry often replaced, the same piece of jewelry should avoid wearing a long time, especially in hot summer, jewelry coating easy to corrosion when long-term contact sweat, so it is best to prepare several pieces as replacements.
2. Easy to damage when Exposure to chemicals, Bathed in the fragrance, chlorine in swimming, And the saltwater of the sea, all will cause etch to jewelry plating, so should remove all before a bath or swim.
3. Don't overlap, Collision chafed, should be stored in the original packaging or in the box of the independent small grid, avoiding scraping the surface.
4. Regularly clean jewelry, choose a soft hair brush sweep clean the surface to remove surface stains.