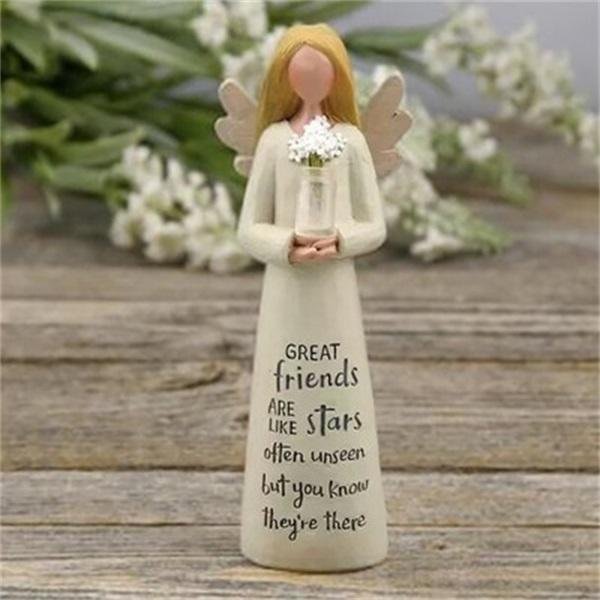 A gift to celebrate supportive friendships among women—best friends, sisters, co-workers, neighbors. Celebrating friendship gifts.
Two-person statues can be inspiring and warm, and our best friends are filled with our lives and love and laughter. Three-dimensional decoration.
Any Big Sis, Middle Sis, or Lil' Sis will smile when she sees this adorable handpainted polyresin figurine. 
Resin angel duo affirms your close - and inevitable - friendship. Holding a star. A great gift for your best friend!
Forever friends, angel statue decorations celebrate friendship. Year-round decorations that can be hung on hooks, knobs or any special place.
Sweet angels, good friends are like stars. Often invisible, but you know they are there.
 Angel with flower bouquet and sweet sentiment I wouldn't be me if I didn't have you as a Friend.
Specifications
Material : Resin
Size : 12*4*4cm
Weight : 315g
?Today is a good day to celebrate the friendships that enrich our lives every day!