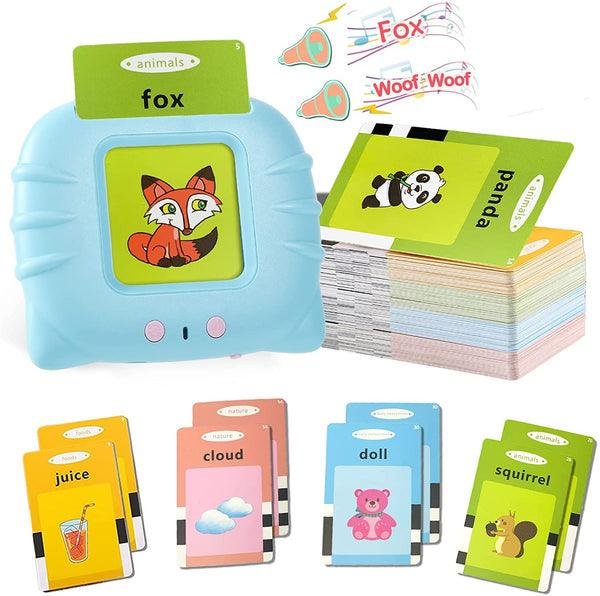 Endless Entertainment:
With
over
200
unique cards
 of animals, food, fruits, and many more, this item will be the new favorite for your child!
Vocab Fun:
Pronouncing each word and its associated sound effect, Pocket Vocab makes learning new words exciting and fun!
What You Get:
1 Pocket Vocab, 224 cards, 1 charging cable.

This is a must-have for children building their vocabulary and learning the meanings words carry. This is a one-of-a kind toy that enables children to have so much fun while learning.
Pronunciation & Sound Effect
Pocket Vocab plays both the card's pronunciation and sound effect, so that your child can imagine the word in their head!
Perfect for Parents & Teachers
Teach new vocabulary and pronunciations at home or in the classroom.
Simply insert a card into Pocket Vocab, and listen! Press the repeat button to play the sounds again!
Designed to mimic a screen, Pocket Vocab keeps your children away from phones and tablets, reducing screen time.
Over 200 cards of animals, foods, people, and transportation come with Pocket Vocab!
Pocket Vocab is made from a smooth premium plastic that is non-toxic and completely safe for children.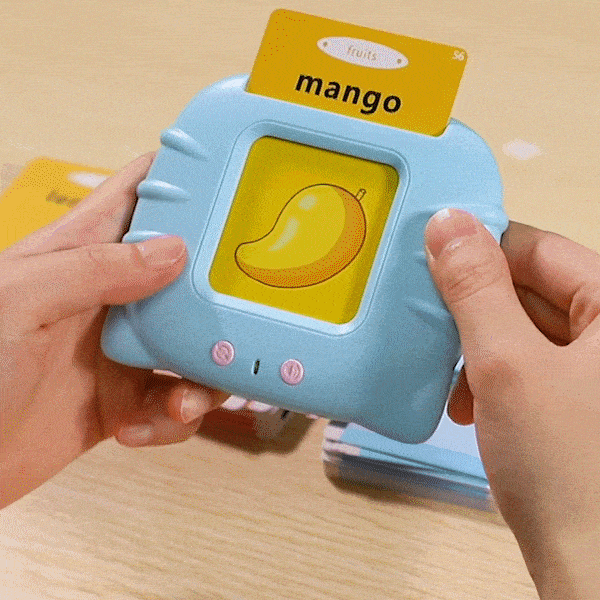 Start Learning in Seconds!